3 Ways to Support Palestinian Hunger Strikers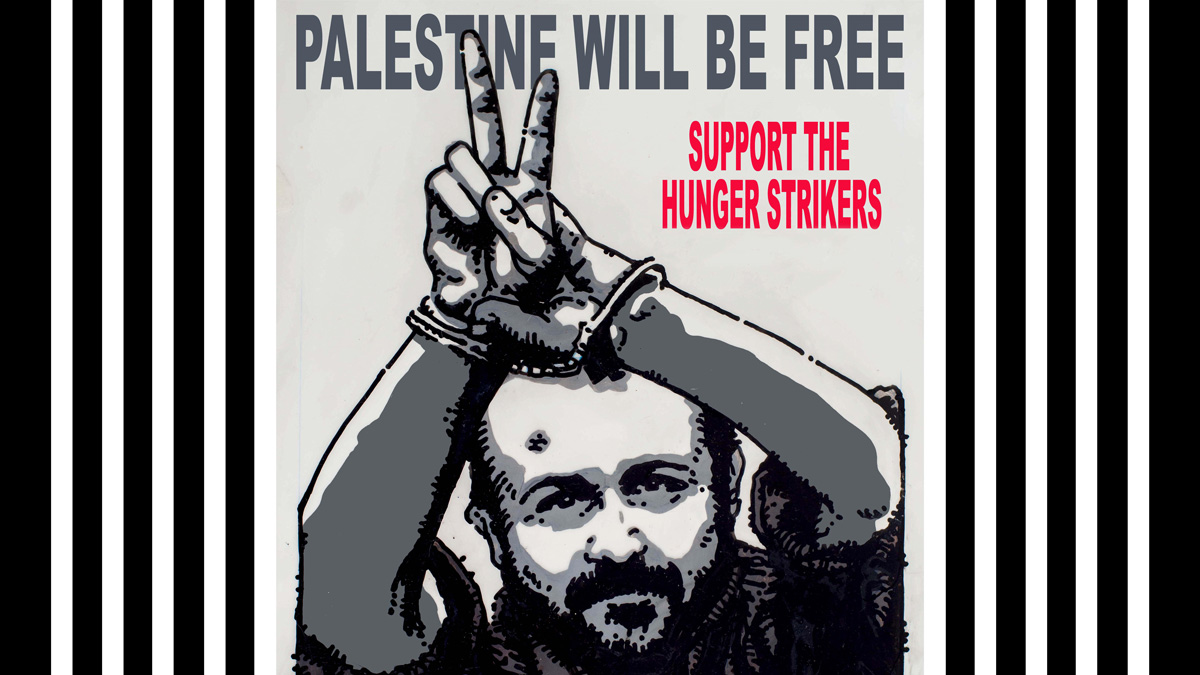 In April of 2017, over 1000 Palestinian prisoners launched the largest collective hunger strike in years, on the occasion of marking 50 years of military occupation & nearly 70 years of Israel's displacement & imprisonment of Palestinians.
Their demands are simple, including: reinstating visitation rights, installing phones, improving medical care, and ending solitary confinement and administrative detention (the practice of holding prisoners for indefinite periods without charge or trial).
[blockquote text='In the words of Marwan Barghouthi: "Our chains will be broken before we are, because it is human nature to heed the call for freedom regardless of the cost."' text_color=" quote_color='undefined' width=" line_height=" background_color=" border_color=" border_width="]
1. Watch JVP's Executive Director Rebecca Vilkomerson talk with Aarab Barghouti:
2. Take the #SaltWaterChallenge
The salt water challenge was launched by Aarab Marwan Barghouti, the son of imprisoned leader Marwan Barghouti, in the video above.
JVP-DC Metro participating in the #SaltWaterChallenge:

3. Download a poster
From the artist Jim Fitzpatrick, we offer this poster for you to download and share with your community.
[q_button type='normal_button' size='large' text='Get the high resolution poster' icon_pack='font_awesome' fa_icon='fa-image' fe_icon=" icon_color=" link='https://www.jewishvoiceforpeace.org/wp-content/uploads/2017/05/jim-fitzpatrick-marwan-barghouthi.jpg' target='_blank' color=" hover_color=" background_color=" hover_background_color=" border_color=" hover_border_color='undefined' font_style=" font_weight=" text_align='center' margin="]
Learn more about the Palestinian hunger strike:
Get
the Wire
Stay up to date on the most important news from Palestine and the Palestine solidarity movement, and receive action alerts and invitations to online events.