Appalling: Columbia University suspends JVP and SJP student chapters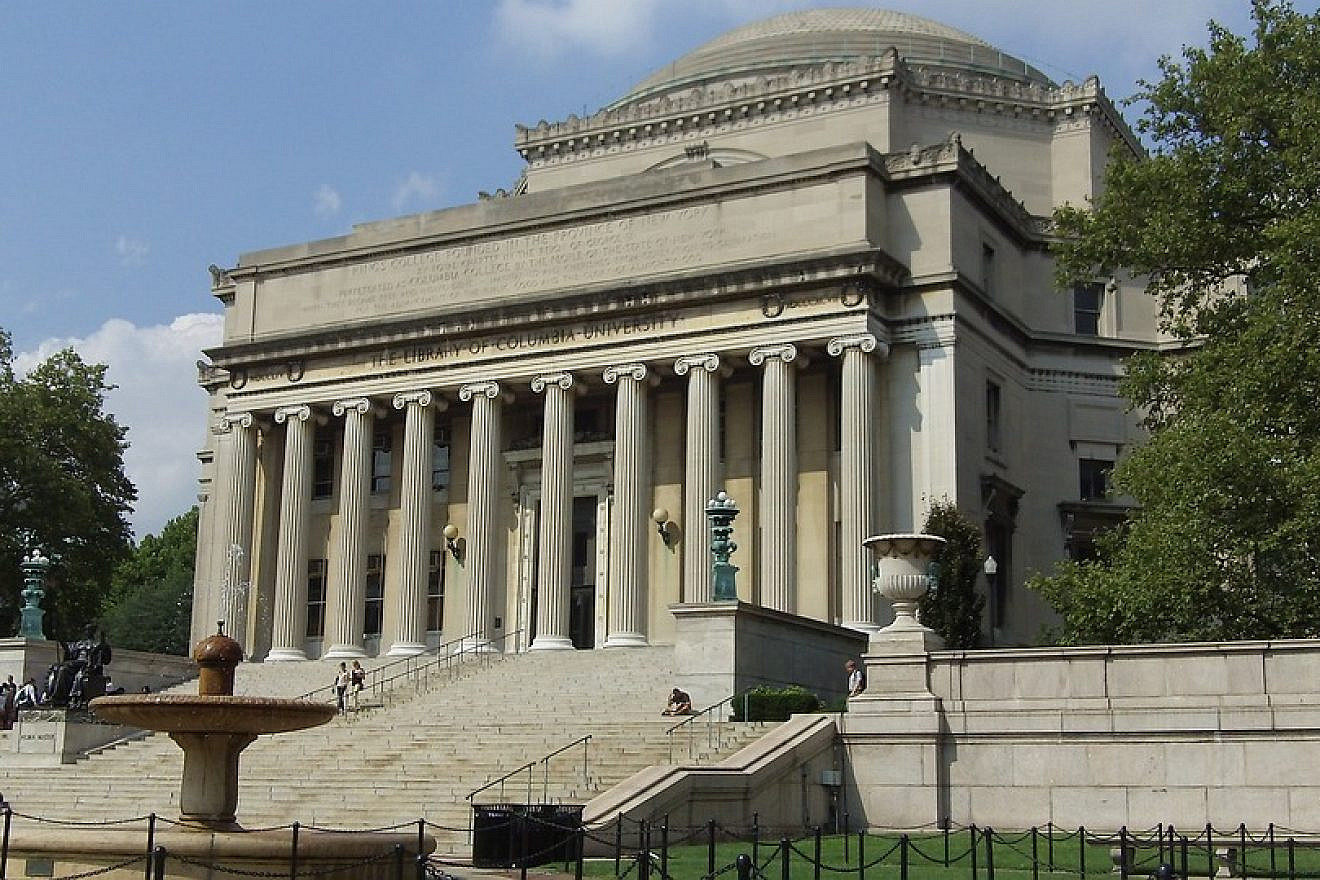 JVP is appalled at Columbia University's decision to suspend JVP and SJP student chapters for the semester.
This is an appalling act of censorship and intimidation by the administration. The University is spuriously claiming that these groups violated university policy when calling for a ceasefire in Gaza, where over 11,000 civilians have lost their lives, including at least 4,500 children. 
The students in these groups are acting with moral clarity. They are protesting war and trying to save lives by calling for a ceasefire. By suspending Jewish Voice for Peace and Students for Justice in Palestine, Columbia has made a statement that Palestinians, students who support Palestinian rights, and Jewish students who reject the state of Israel's actions in their name, are unwelcome on campus.
Instead of supporting students' rights to speak and to mobilize on campus, Columbia has chosen to prioritize suppressing speech on Israel and organizing to end the ongoing genocide and worsening humanitarian crisis in Gaza.
As the largest progressive anti-Zionist Jewish organization in the world, counting hundreds of thousands of members and supporters, including Columbia and Barnard students, staff and faculty, JVP condemns the Columbia administration's unjust suppression of speech and advocacy for Palestinian liberation.
SJP and JVP at Columbia are groups of Palestinian, Jewish, and allied students mobilizing together for a just future of freedom and equality for all.
SJP is the central mobilizing space and political home for many Palestinian students on campus. For many Jewish students, JVP has become a Jewish home after being unable to express their full selves as Jews who care about human rights for Palestinians within the narrow boundaries of legacy Jewish organizations on and off campus. 
SJP and JVP student organizers, at Columbia and around the country, are facing increased silencing and intimidation campaigns. The Columbia administration is falsely claiming that these groups' call for a ceasefire and principled organizing include "threatening rhetoric and intimidation." This is a thinly veiled effort to silence these students amidst an overwhelming campaign to shut down progressive student organizing.
The University's censorship of political speech and action is particularly concerning when countless American academics, religious leaders, and activists have supported the call for a ceasefire, including tens of thousands of Jews.
We are guided by Jewish values that promote aiding, supporting, and fighting for the rights and dignity of all peoples.
We demand the immediate reinstatement of JVP and SJP chapters at Columbia. 
Get
the Wire
Stay up to date on the most important news from Palestine and the Palestine solidarity movement, and receive action alerts and invitations to online events.