March 2019 Media Watch – JVP Health Advisory Council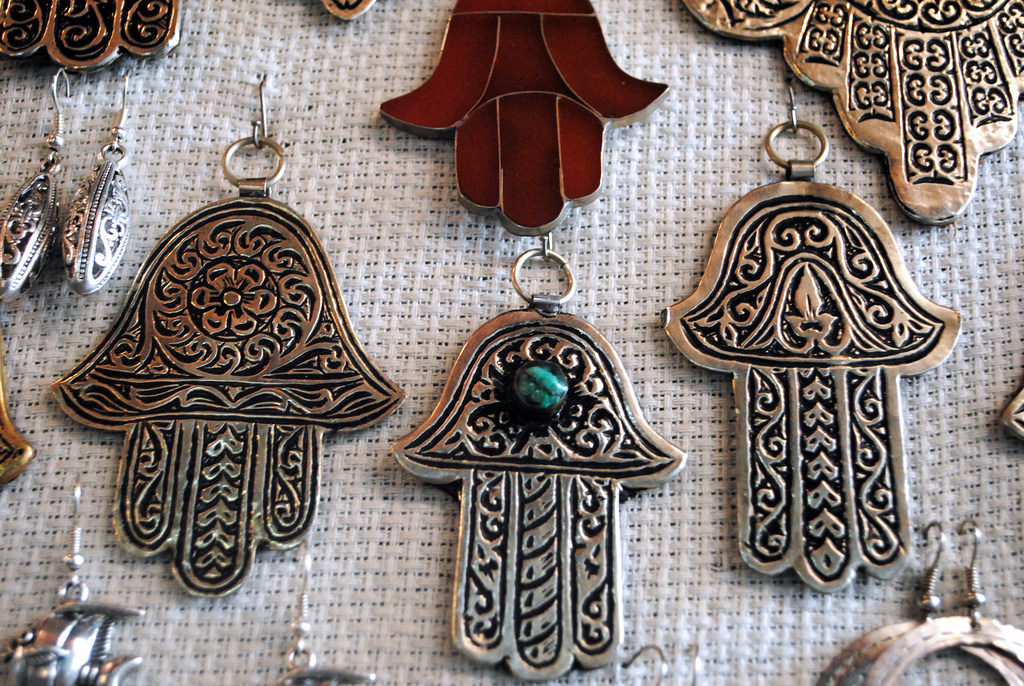 March 1, 2019
Welcome to the monthly Health and Human Rights Media Watch. Members of the Health Advisory Council monitor relevant organizations and websites and compile a list of important news and issues which are summarized here. These newsletters will be posted on our website and archived as a resource. If you wish to join this effort, contact contact.alicerothchild@gmail.com. Please feel free to share the newsletter with your colleagues and communities and encourage them to join the JVP Health Advisory Council. Thanks to all who have contributed!
GAZA
Palestinian cancer patient denied exit permit from Gaza for treatment.
20-year old Ahlam Abu Musa, from the Shaboura refugee camp in Rafah, was diagnosed with rapidly spreading bone cancer last May.  She has been trying since then to obtain an exit permit so that she can receive treatment at Makassed Hospital in East Jerusalem.  The Israeli government has denied all four of her exit requests. Gaza's debilitated health care system is experiencing severe supply and equipment shortages and Gaza hospitals are unable to treat her.  She experienced extremely long waiting lists at government-funded hospitals and by the time she was finally able to see a doctor, she was misdiagnosed, which delayed her treatment further. Her family raised money for her to have treatment in Jordan.   The surgery was scheduled in late January but her exit request was again denied for "security reasons".
+972
The weaponizing of permits for medical care as well as permits for parents traveling with their sick children is a form of collective punishment.
In a January 21 opinion piece in Haaretz, Amira Hass describes "Weaponizing Medical Treatment to Keep Palestinians Divided." Patients from the Gaza Strip seeking essential medical care not available in Gaza are not allowed to leave if they have a relative who has moved out of Gaza to live and work (e.g., for a job in the West Bank). To receive an exit permit for medical care, the relative must first return to live in Gaza. As Hass concludes, "…Israel has added means of collective punishment to an offense it invented…" In addition, parents of critically ill Gazan children are sometimes arbitrarily denied permits to travel with their children for treatment outside Gaza.
Haaretz
Electronic Intifada
Addictive black-market drug called Tramal has since taken hold in the Gaza Strip. 
Tramal, believed to be a more addictive black market form of  the synthetic opioid Tramadol, is increasingly popular in Gaza as the opioid crisis builds. A WHO study cited the blockade, high unemployment among university graduates, and never-ending conflict with Israel as factors associated with "widespread" Tramadol abuse.
Seattle Times
Research by academics at Ben-Gurion and Tel Aviv universities, in cooperation with EcoPeace Middle East NGO, shows poor infrastructure in the Strip could trigger an outbreak of diseases that would send Gazans clamoring for help from Israeli authorities.
Because of the dire sanitation crisis in Gaza, the research describes a scenario in which epidemics and infectious diseases plague the Strip and thousands of Palestinians flee their homes and gather along the Israeli border, begging for medical treatment and trying to breach the fence. This is described as an example of "environmental refugees."
Ynet News
Medical consequences of drone strikes in Gaza.
Little data exist on the medical consequences of drone strikes on civilian populations in conflict zones.  Authors examined the prevalence and severity of extremity amputation injuries caused by drone strikes, in comparison to those caused by other explosive weapons among patients with amputations attending the main prosthetic and rehabilitation clinic in Gaza.  54% of amputation injuries were caused by drone strikes, with explosives delivered by tanks being the next most common (11%). Compared with all other types of weapons, the patients whose injuries were caused by drone strikes needed significantly more surgical followup to treat their amputation injuries than those injured by other weapons.
Heszlein-Lossius H, Al-Borno Y, Shaqqoura S, Skaik N, Giil LM, Gilbert MF. Traumatic amputations caused by drone attacks in the local population in Gaza: a retrospective cross-sectional study.  Lancet Planetary Health 2019; 3(1): E40-E47.
MSF report highlights gruesome injuries to Gazans due to Israeli firing.
A recent Doctors Without Borders/Médecins Sans Frontières (MSF) report described and highlighted the wounds of those injured in the Gaza border protests. MSF highlighted the extreme difficulties it faces in treating these injury victims, most of whom were shot by Israeli soldiers. The bones of the legs of many of the injured were found to be badly crushed, mangled and broken into small and medium-sized parts, often complicated by open fractures and frequently accompanied by severe tissue and nerve damage. In some cases, injured Palestinians were missing huge pieces of their bones altogether. 
The report also highlights the lack of sufficient resources in Gaza to treat the wounded. It stresses that specialized treatment for these kinds of injuries is very hard to obtain in Gaza, which has been under an Israeli land, air and sea blockade for more than 12 years. Oftentimes, the injured have to be sent to hospitals outside Gaza, including MSF's own hospital in Amman, Jordan. However, arranging medical travel for patients involves acquiring necessary permission from several Israeli authorities and in most cases, these permissions are denied. MSF only successfully made its first referral to a patient for medical travel abroad this month.
People's Dispatch
Israelis Injure Palestinians in Overnight Attack in Gaza Strip.

 
At least 19 Palestinians were injured in clashes with the Israeli military in the Gaza Strip, according to Ashraf Al Qidra, the local health ministry spokesman. Middle East Eye reports that "more than 250 Palestinians in Gaza have been killed and some 26,000 injured since demonstrations began March. 30 – mostly by Israeli fire during protests, but also by air and tank strikes." Since the start of the protests only two Israeli soldiers were killed.
Telesur
Gaza's hospitals have been thrown into crisis once again, as they face another massive fuel crisis. 
Gaza health ministry is relying on international donors to keep hospitals running. Israel is now blocking future shipments of fuel from Qatar which is having a disastrous impact on health care.  See video and comments from Dr. Derek Summerfield.
Mondoweiss
Informed Comment
Gaza health system collapsing. 
IDF worried about Gaza's ability to treat civilians shot and bombed by IDF.
Haaretz
Gaza's hospitals are in crisis and may have to interrupt operations because of lack of electricity or fuel to run generators due to Israel's siege and pressure on donors

.
This is a violation of the 4th Geneva Convention that guarantees unfettered access to medical facilities for conflict-affected populations (1). Writing in the British Medical Journal (2), Dr. Nafiz Abu-Shaban, Chief of Plastic and Reconstructive Surgery at Shifa Hospital in Gaza, reports that between the start of the Great March of Return on 30 March and 18 May, the toll includes 117 dead, including 13 children, at least 12,271 injured, and 6,760 hospitalized, including 3,598 with bullet wounds. Marie-Elisabeth Ingres, head of Medecins Sans Frontieres (MSF) in Gaza, reports that "half of the more than 500 patients we have admitted in our clinics have injuries where the bullet has literally destroyed tissue after having pulverised bone", apparently caused by the systematic use by Israeli Defense Force snipers of ammunition with an expanding 'butterfly' effect (2). There are currently between 300 and 350 high energy compound tibial fractures in Gaza as a result of live fire; most of these patients will develop osteomyelitis and many will require amputation and rehabilitation, but the only rehabilitation hospital in Gaza was destroyed by Israeli bombing in 2014.
Physicians for Human Rights Israel
Abu-Shaban N. The Gaza shootings: a massive orthopaedic crisis and mass disability. https://www.bmj.com/content/349/bmj.g6644/rr-0/
WEST BANK
Special report by B'tselem on the responsibility of Israel's High Court justices for the demolition of Palestinian homes and the dispossession of Palestinians.
B'Tselem has released their report Fake Justice which examines how the Israeli High Court of Justice (HCJ), through hundreds of rulings and decisions, has increasingly issued rulings that determine the destruction of Palestinian communities in the West Bank (such as Khan al-Ahmar) to be no more than an issue of "law enforcement". This framing solely focuses on Israel's disingenuous policy towards Palestinian communities in the West Bank as violations of building permit laws, essentially making all Palestinian construction illegal. However, this framing also belies Israel's long-term goals in the territory, and, more importantly, conceals the far-reaching human rights implications of these rulings for hundreds of thousands of people, affecting their ability to subsist, earn a living, and manage their lives. B'tselem
Addameer's legal unit coordinator imprisoned under administrative detention, no charges, no trial, no release.
Ayman Nasser, human rights defender and coordinator of Addameer's legal unit, remains in detention since Israeli soldiers broke into his home in the West Bank at 2:00 a.m. on September 9, 2018. He is currently being held in Ofer prison. His 6-month administrative detention order expires on March 8, 2019, but could be indefinitely renewed.
Addameer
"In Balata camp, every single child suffers from psychological problems."
Yafa Cultural Center is one of the few places left for Palestinian children from Balata refugee camp to cope with the violence they witness on a daily basis. With funding running low, the center is at risk of closing. With close to 30,000 residents, Balata refugee camp, located next to Nablus and Askar refugee camp, is the largest and most densely-populated refugee camp in the West Bank. "Violence is the symptom. Many children wet the bed or are in a perpetual state of anxiety — these are the most common cases. After all, if adults in the camp have psychological problems, you think children will have it easier?"
+972
For years, the United States was the largest aid donor to Palestinians. With funding to health, education and sanitation programs brought to a sudden halt, it's women and girls who are hit the hardest.
The effects of such a break down on women are twofold: gender-focused programs funded by the US have now been scrapped, reducing the number of initiatives that focus exclusively on promoting women's rights and opportunities, while larger infrastructure-related projects — such as in health and sanitation — remain unfinished. This can have a detrimental impact on the roles of women and girls in society.
+972
Jewish settlers warn Palestinian laborers not to work with human rights of anti-occupation groups.
Settlers in the West Bank posted flyers warning Palestinian laborers not to cooperate with Israeli human rights activists or organizations if they want to keep their desperately needed jobs working in the settlements.
+972
US blocks UN Security Council statement on Hebron monitors.
Israeli Prime Minister Benjamin Netanyahu said last week he would not renew the mandate of the Temporary International Presence in Hebron (TIPH), accusing the observers of unspecified anti-Israel activity. "The 64-member team of unarmed observers was established in Hebron following a massacre of Palestinians in 1994 by an Israeli gunman. At least 600 Jewish settlers live under heavy military guard in the city, which is home to around 200,000 Palestinians." "Last month, Haaretz reported that a TIPH investigation of '40,000 incident reports' showed that Israel had breached international law by restricting Palestinian movements in the city."
Aljazeera
Middle East Eye
Israeli troops destroy pipes for clean water in South Hebron Hills.
For about six months, 12 Palestinian West Bank villages in the South Hebron Hills enjoyed clean running water. Then troops dug up the pipes, cut and sawed them apart and watched the jets of water that spurted out. About 350 cubic meters of water were wasted. The Civil Administration confiscated about 6 kilometers of piping. 
Haaretz
EAST JERUSALEM
East Jerusalem Palestinian doctor wins medical research award in Switzerland.
Lina Osama Quteineh, a doctor in genetics from occupied East Jerusalem, won the second prize in Switzerland for best published research in organ transplant in 2018. In the 14th annual conference, physicians in organ transplant in Switzerland evaluated 19 published studies in organ transplant and selected the best three among them, including the study by Quteineh, entitled "Genetic immune and inflammatory markers associated with diabetes in solid organ transplant recipients."
Maan News
Violated Rights – A new report documenting Israeli human rights abuses in East Jerusalem.
Israeli authorities continue their policy of restricting the freedoms of Palestinians in Jerusalem and preventing them from holding activities or events that reflect their Palestinian identity.  
Israeli soldiers continue their incursions into Palestinian hospitals, intimidating and removing patients and abusing staff; they continue to use arbitrary arrest and excessive force, including torture in detention centers and humiliating searches in public areas. The report examines Israeli religious violations in the Holy City aimed at destroying Palestinian identity and control over the Al-Aqsa Mosque.
The report includes the forced, systematic and unjustified displacement of Palestinians from the occupied city through illegal home demolitions. The Euro-Mediterranean Human Rights Monitor "calls on the international community to shoulder its responsibilities under international law and to protect Palestinians in Jerusalem against such systematic violations."
EuroMed Monitor
OCCUPIED TERRITORIES
The Institute for Middle East Understanding has compiled a devastating summary of the personal and political costs of Israeli occupation for the year 2018.
Israel detained 500 Palestinians, including 89 children so far in 2019.
Israel detained 509 Palestinians, including 89 children and eight women, from occupied Jerusalem, the West Bank and the Gaza Strip, this January according to a joint statement by The Palestinian Prisoner's Society (PPS), the Palestinian Prisoners and Former Prisoners' Affairs Committee, and Addameer Ma'an News reported.
As of January 31, around 5,700 Palestinians were held in Israeli prisons, including 48 women, and 230 children under 18 years of age. The total number of administrative detainees is at 500, with around 95 Palestinians being held in administrative detention without charge or trial in — 50 of them were newly detained.
"Administrative detention is a controversial policy in which prisoners are detained indefinitely, no evidence is required, and the terms are renewable indefinitely " stated B'Tselem's webpage (https://www.btselem.org/topic/administrative_detention). "Administrative detention is incarceration without trial or charge, alleging that a person plans to commit a future offense. It has no time limit, and the evidence on which it is based is not disclosed. Israel employs this measure extensively and routinely, and has used it to hold thousands of Palestinians for lengthy periods of time." According to the director of the Palestinian policy network, Al Shabaka, intensifying policies that make life harder and unbearable for Palestinian prisoners are a political tool for Israeli politicians who are looking to gain support in the lead-up to elections.
Telesur
USAID officially ceases assistance in West Bank and Gaza.
For over 20 years, USAID has provided some $5.5 billion for infrastructure, education, health, and economic projects in the occupied Palestinian territory.
 Mondoweiss
Children continue to die at the hands of IDF soldiers.
Hassan Nabil Ahmad Nofal, age 16, was struck in the head by a tear gas canister fired by IDF soldiers while participating in "Great March of Return" protests in Gaza on February 12, and died four days later. He is the fourth child from Gaza, as well as two children on the West Bank, to die at the hands of Israeli forces in 2019.
Defense of Children International
PTSD is an inadequate frame for understanding the Palestinian experience.
Palestinian psychiatrist, Samah Jabr, argues that: "The psychiatric definition of trauma does not accommodate the most commonplace experience for Palestinians: humiliation, objectification, forced helplessness, and daily exposure to toxic stress." For Palestinians, the trauma is never "post." Trauma is often historical, collective, and political, as well as personal.
Middle East Eye
Health Advisory Council members will be attending and reporting back on this conference.
Palestine health issues: the intersection of health and politics.
Issue # 4 (Fourth Quarter 2018) of Humanitarian Health Digest has been published. It is a bibliographic journal produced jointly by The Lancet and the Johns Hopkins Center for Humanitarian Health.  The 4th Quarter issue contains the following relevant citations:
Basu S, Yudkin JS, Berkowitz SA, Jawad M, Millett C. Reducing chronic disease through changes in food aid: a microsimulation of nutrition and cardiometabolic disease among Palestinian refugees in the Middle East. PLoS Med 2018; 15.
Kanapathipillai R, Malou N, Baldwin K, et al. Antibiotic resistance in Palestine: an emerging part of a larger crisis. BMJ 2018; 363.
Kitamura A, Jimba M, McCahey J, et al. Health and dignity of Palestine refugees at stake: a need for international response to sustain crucial life services at UNRWA. Lancet 2018; 392: 2736–44.
ISRAEL
30% of Jewish patients and 21% of Arab patients want option of ethnic separation while inpatients at public hospitals in Israel.
The authors report on a study of ethnic-based separation of Jewish and Arab patients in inpatient settings in Israeli public hospitals.  The study arose out of a desire to investigate reports of demands for separate accommodation in hospital facilities, mainly from Jewish patients and especially in maternity wards.  Overall, the authors found in their sample that 30% of Jewish patients and 21% of Arab patients felt that such inpatient separation should be an option; the authors tagged this preference to higher levels of religiosity, lower levels of education and whether or not hospitalization occurred during a time of political tension.  Across the entire healthcare system, nonetheless, 80% of Jews and 71% of Arabs felt ethnic-based separation should not be practiced. The authors note that hospitals are generally perceived in Israel as "neutral space" in which Jews and Arabs appear as practitioners as well as patients; furthermore, the Israeli patient rights law prohibits separation of patients based on religion, race, sex, nationality, place of origin etc.   Their study found that most requests from Jewish patients for separation were met by nurses, and that frequently senior physicians and managers were unaware of the practice. The nurses explained their decision to comply with the requests based on three categories of reasoning: (1) in the interest of maximizing cultural compatibility; (2) to avoid confrontation in the wards; and (3) outright discrimination. The authors recommend publication and enforcement of a policy prohibiting ethnic-based separation of patients in public health care facilities.
"Patient demands for ethnic-based separation in public hospitals in Israel: patients' and practitioners' perspectives."  Yael Keshet and Ariela Popper-Giveon. Israel Journal of Health Policy Research 7:44 (2018). https://doi.org/10.1186/s13584-018-0237-9.
Palestinian prisoner dies in Israeli custody after medical negligence.
A 51-year-old Palestinian prisoner from the Gaza Strip died due to medical negligence after serving 28 years in Israeli prisons. According to the Palestinian Prisoners and Former Prisoners' Affairs Committee, Fares Baroud, 51, from al-Shati refugee camp, died shortly after he was transferred from the Israeli Rimon prison, in southern Israel, to an Israeli hospital for intensive care following deterioration in his health. The Committee confirmed that 60 Palestinian prisoners have died while in Israeli detention due to medical negligence since the occupation of the West Bank, including East Jerusalem, in 1967.
Maan News
Israeli researchers testing drugs on Palestinian and Arab prisoners.

A lecturer at Hebrew University, Nadera Shalhoub-Kevorkian revealed in a lecture at Columbia University in New York City that Israeli authorities are granting permits to major pharmaceutical companies to test drugs on Palestinian and Arab prisoners. Her research shows that "Palestinian spaces are laboratories. The invention of products and services of state-sponsored security corporations are fueled by long-term curfews and Palestinian oppression by the Israeli army."
Middle East Monitor
Israel's Bedouin Settlement Authority detailes a plan to forcibly transfer 36,000 Bedouin citizens of Israel to expand military training areas and make way for "economic development" projects.
"The plan provides clear confirmation that Israel's Authority for the Development and Settlement of the Bedouins in the Negev overtly discriminates against the Bedouin population, and considers them an obstacle that must be removed from the landscape in order to clear a path for Jewish settlement and "development". The government plans to move these citizens to poverty-stricken, government-planned townships in other areas of the Naqab. 
This forced transfer plan violates Bedouin citizens' rights under both Israeli law and international law, including the right to property, dignity, equality, adequate housing, and freedom to choose one's residence."
Adalah
Poll shows majority opposed to 'Killer Robots' in most countries, except India, Israel, Brazil, and Japan.
Sixty one percent of people responding to a new survey by Ipsos in 26 countries oppose the development of weapons systems that would select and attack targets without human intervention, so-called lethal autonomous weapons systems, while 22 percent support such use and 17 percent said they were not sure. A majority of respondents in 20 countries opposed killer robots. In 15 of those countries, 60 percent or more were opposed. Notably, a majority also opposed killer robots in Russia (59%); the UK (54%); and the US (52%). The only countries where a majority of respondents did not oppose killer robots were India (37%), Israel (41%), Brazil (46%); and Japan (48%).
At the November 2018 meeting of the Convention on Conventional Weapons (CCW) in Geneva to engage in diplomatic talks on killer robots In November, UN Secretary-General Antonio Guterres, called lethal autonomous weapons systems "politically unacceptable and morally repugnant" and urged states to prohibit them. At the meeting, governments agreed to continue diplomatic talks on lethal autonomous weapons systems. However, Russia, Israel, South Korea, and the United States indicated at the meeting that they would not support negotiations for a new treaty. These nations and China have invested significantly in weapons with decreasing levels of human control leading to fears of widespread proliferation and an arms race.
Human Rights Watch
BOOK REVIEW
Where the Line is Drawn: A Tale of Crossings, Friendships, and Fifty Years of Occupation in Israel-Palestine by Raja Shehadeh.  
The book's author is a Palestinian human rights lawyer, who writes a memoir of his 40-year friendship with Henry Abramovitch, a Canadian-Israeli physician, whom he met when they both were young men.  Shehadeh describes that he forged a bond with Abramovitch that was more profound than any he had been able to form with Palestinians his own age. The book alternates descriptions of their friendship with the tightening grip of the Israeli occupation.  Shehadeh goes on to describe the pain of erasure upon visiting his family's historical home in Jaffa, and the impact that the occupation ultimately had on their friendship.
McNeely CA. A Tale of Palestinian-Israeli Friends and Foes.  Am J Public Health 2019; 109(1): 11-12. [Book Review]
###
Get
the Wire
Stay up to date on the most important news from Palestine and the Palestine solidarity movement, and receive action alerts and invitations to online events.